Bio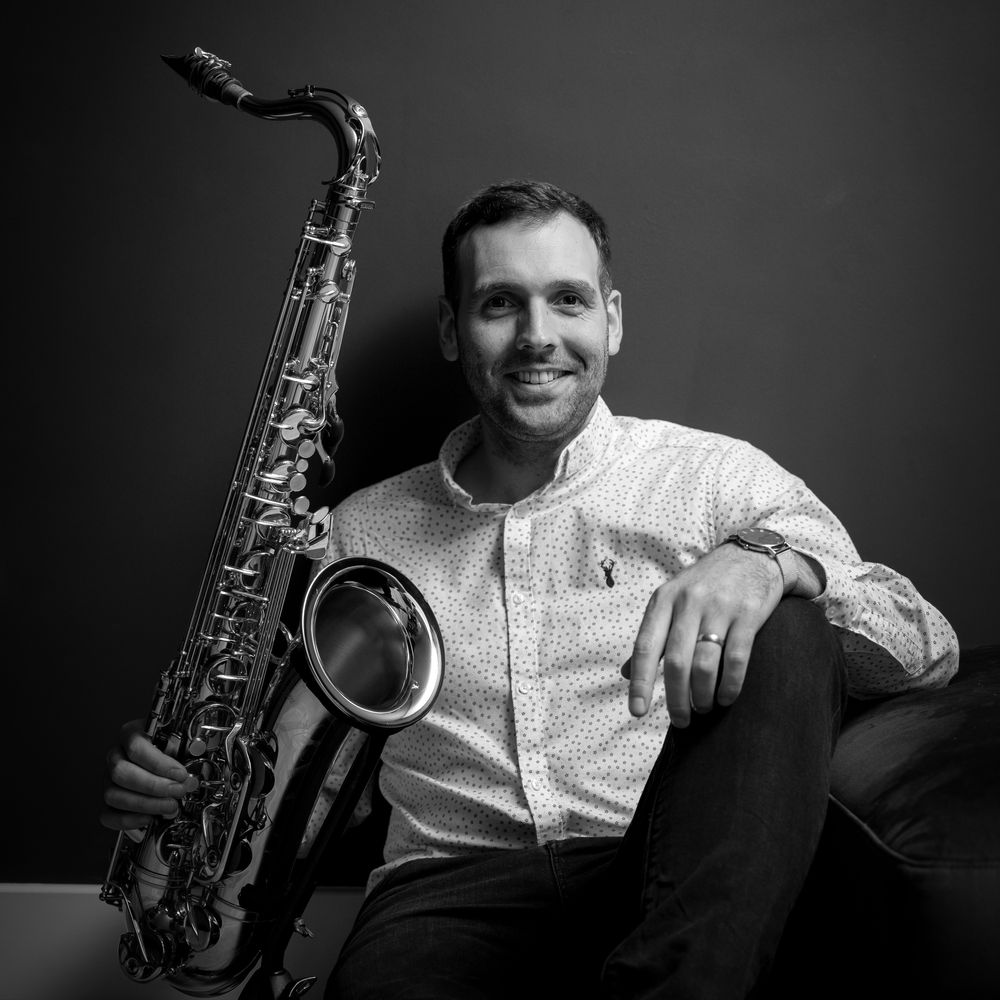 D'Addario artist Chris Jolly has had a huge amount of experience performing with some of the UK's top ensembles, including the Northern Saxophone Quartet, Quirk Saxophone Quartet, National Concert Orchestra of Great Britain, Equinox Saxophone Ensemble, National Saxophone Choir of Great Britain, ReedPlay Ensemble, the New Squadronaires, Syd Lawrence Orchestra, Paul Pashley Band and Twisted Tubes. In this time he has toured Europe numerous times and performed at every World Saxophone Congress since 2009. This has taken him to Bangkok, Thailand and, more recently, to Zagreb in Croatia  with the Quirk Saxophone Quartet and Equinox Saxophone Ensemble where his saxophone quartet 'Smudge' was performed.  

Chris has also recorded albums with Equinox Saxophone Ensemble, ReedPlay and has worked with Joseph Horovitz while recording his clarinet and saxophone quartets.  His most recent release was with Quirk Saxophone Quartet and special guest Richard Ingham who's work Nine Pieces for Five Players was recorded.  In the near future, there will be new releases from the Chris Jolly Group, an evolved version of Zenith Quintet which Chris has led since setting it up in 2018.
​Chris' latest solo project has seen him commission various composers who have inspired and shaped him into the musician he is today.  This music by composers such as Richard Ingham, Nigel Wood, Charlotte Harding and Paul Harris will be brought together in a recorded album to be released in 2022.
As an educator, Chris is in high demand delivering classes on composition and performance throughout the UK both as an individual and with the ensembles he is involved with.  He is the visiting saxophone tutor at Keele University and is the Instrumental Manager at Tameside Music Service where he is heavily involved in the delivery of tuition and the shaping of music education in the Greater Manchester Music Hub.  He enjoys working with students of all ages and believes the learning process is a two way path, gaining just as much from his students as he hopes they gain from him. 
His compositions take inspiration from a wide range of genres and artists including Tom Johnson, Snarky Puppy, Marc Mellits, Bob Reynolds, Sigur Ros, Clint Mansell, Omer Avital and Keyon Harrold amongst many others.  He has music and arrangements published with Saxtet Publications and Samek Music Publications.